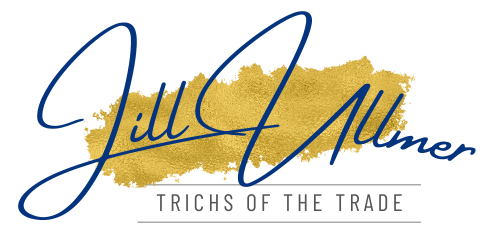 Hello! I'm Jill.
Permanent Makeup Professional
Jill Ullmer is a highly respected permanent makeup artist and Body-Focused Repetitive Behavior (BFRB)/Trichotillomania advocate based out of Green Bay, WI. She is the owner and lead artist at her studio, 3D Brows and Wellness LLC, Founder and President of Hope & Olive Inc., a 501(c)3 nonprofit, and creator of the Trichs of the Trade podcast. Her education in Leadership Development and Business Management, along with her passion to guide those in the beauty industry to a better understanding of Trichotillomania, has led her to be a respected artist in the PMU industry. 
Jill is known for her personal connection with her clients and audience. She has dealt with Trichotillomania since she was just 11 years old; therefore, she is dedicated to leading others with Trichotillomania to acceptance of their disorder. Her mission is to serve her clients through the gift of permanent makeup, as well as educate the beauty industry on how to better serve those with Body-Focused Repetitive Behaviors (BFRBs). 
FREE DOWNLOAD!
Are you a beauty service provider who has been curious about clients with hair-pulling or skin-picking disorders? Download my 5-point checklist on how to identify trichotillomania to better serve your clients!